Today's show honors Brigid, the Celtic goddess and the Irish Saint, with music related to lore surrounding this powerful figure of light in Celtic traditions. Brigid was a goddess of the hearth, the forge, and of poetic fire, a protector of women in childbirth, guardian of the land, and more. In addition to music from the Celtic lands, we'll enjoy some ancient prayers and poetry to Brigid. We'll also wander along the shores, stepping outside Celtic-inspired music to touch into neighboring soundscapes that continue Brigid's threads in various ways.
12:02: La Lugh – Oiche fa Fheil Bride
12:05: Aine Minogue – Brigit's Feast
12:07: Lisa Thiel – Song to Brighid
12:13: Shira Kammen – Lullaby Set
12:19: Laurie Riley and Bob McNally – The Jewel
12:21: Phil Cunningham – The House in Rose Valley
12:26: Moving Cloud Orchestra – The Hut on Staffin Island/ The Haggis/Paddy Ryan's Dream
12:32: Pádraigín Ní Uallacháin – Gabhaim Molta Bride
12:34: Jane Valencia – Saint Brigit's Hymn + Lore about St. Brighid
12:41: Sian James – Lloer Dirion
12:46: La Lugh – Brighid's Kiss
12:49: Tina Malia – Heal This Land
12:54: Spookytree (Deb Knodel & Jane Valencia) – Lochaber No More
12:55: Jeff Beck – Women of Ireland
Listen to the latest episode here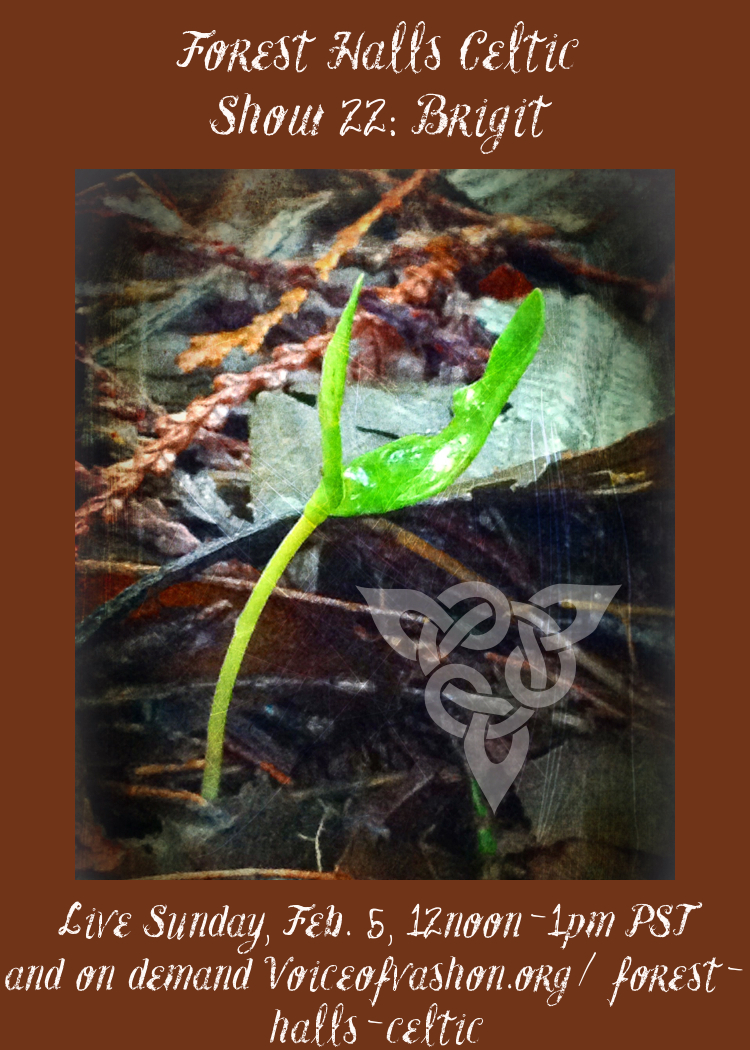 Program notes forthcoming!