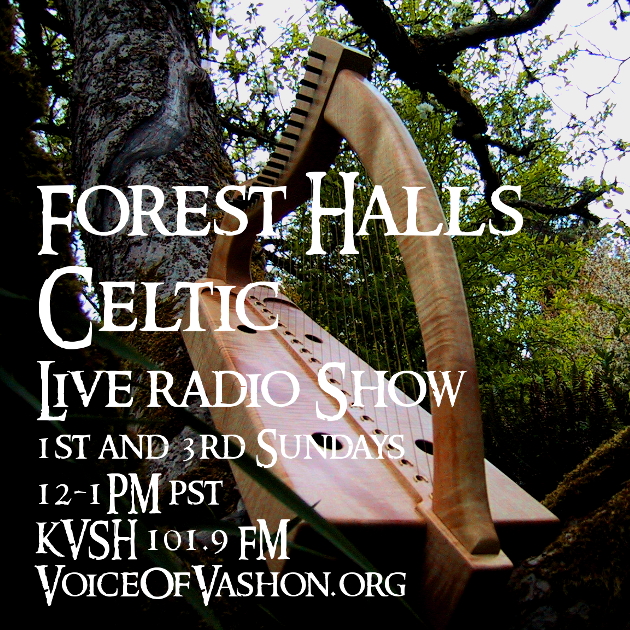 Forest Halls Celtic – Live radio show
Sunday, April 3rd marks the debut of my new live radio show! Mostly airing contemporary and traditional Celtic music, we'll also make forays into folk, World, medieval, and Renaissance music. You'll experience snippets of poetry, bardic and herbal lore, and other Celtic and nature-infused magic. I aim for a fun and refreshing mix.
Catch the show 1st and 3rd Sundays, 12-1pm PST on KVSH 101.9 FM or via streaming on http://voiceofvashon.org. Each show will also be available for two weeks for on-demand listening. Please join me, and please spread the word! Thank you!
PS. Harpers and harpists: I aim to feature wire-strung harp specifically, and folk or historical harp in general in every show!