Hello!  I'm Jane Valencia, a harper, storyteller, author-illustrator, and herbal educator.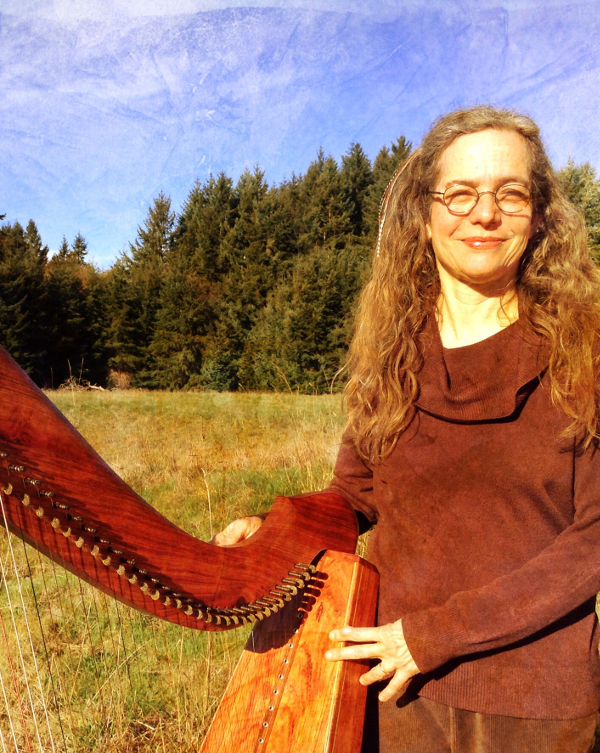 I started my journey in 1988, when I began performing and teaching harp. Since then I've become a 21st century bard, bringing story, lore, and poetry into my harp performances. Over the years I've co-created learning experiences and festivals for kids and families, often inspired by the lore, music, and wisdom encoded in the turning of the year.
In 2001 I embarked on an adventure into nature awareness, herbalism and medieval and folk healing ways. Most recently I completed the Chestnut School of Herbal Medicine Herbal Immersion program. I am now a student in the School of Evolutionary Herbalism's Vitalist Practitioner program. And I continue to study with the plants themselves.
When I was a child I wanted nothing more than to live a life of real magic.  What I've over the years is that the miraculous is all around us and weaves within us. I practice  and share music, story, herbal and other healing ways to help listeners, students and clients enjoy the beauty, well-being, and blessing of their unique life.
Please feel free to contact me with any questions or comments, and to let me know how I can be of service to you.