Discover beauty and wonder right where you are

Harp, Story, Art,  and Herbal Learning

Paloma and Wings: An Herbal Comic –  Our book has been picked up by a publisher! Details forthcoming. Paloma loves plants and herbal medicine making. Wings is a small dragon who follows Paloma on her herbal adventures. Enter the enchanted world of plants and discover their special relationship with us!
Bardic Harp & Storytelling – Jane Valencia offers harp, story, and song in performances that bring the listener into ancient halls and mysterious forests where mischief and wonder dwell, ancestral wisdom awakens, and secrets unfold in our hearts, pointing a way forward just right for you.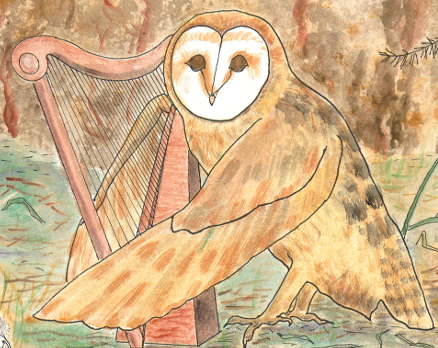 Play the Harp — The harp is a musical instrument with a beautiful voice and a mythical history. Jane offers harp lessons and can help you develop an enjoyable, relaxed playing style that allows you to express the music you love.
  Elf Owl Harp: four-session class Learn skills for developing Harp with Storytelling, Poetry, and the Spoken Word. Contact us for updates for the next class.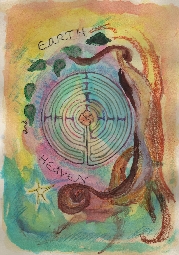 Enjoy more: Illustration and Music – You can see some samples of Jane's illustrations on this page and throughout this website.  Visit Jane's Art Shop to view her illustrations on various products such as prints and cards.  Listen to her CDs (entirely for free!) here.
Discover Herbal and Heritage Healing Ways – Discover the gifts that plants have to offer, and experience their healing power by way  of Celtic, medieval European and folk traditions, and your own direct engagement.  Contact Jane to hear about workshops and other herbal learning opportunities.
Want to learn more?
You can visit Jane's blog here. Jane also writes a free ezine, Acorn to Oak. Sign up to receive it here.
Listen to Jane's music!