Visit our Store for these products and more!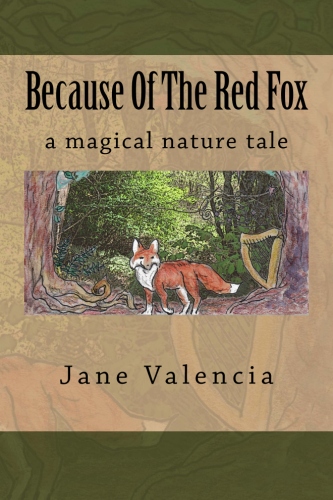 Because Of The Red Fox – a magical nature tale by Jane Valencia
Full of mischief, mayhem, and wild sweet magic, this children's fantasy novel weaves threads of Celtic lore, plant and tree secrets, animal tracking,  superhero fun, mythic beings, and much more! The enchanted forest is closer than you think!
Listed for children ages 8-12, we know some younger kids who also love this book, and many grownups who do so as well. This is a book you can enjoy together!
Because Of The Red Fox – 476 page Trade Paperback – $16
Because Of The Red Fox – Ebook Bundle (epub, mobi, pdf) – $6
Click the above links for more details/to purchase.  Purchase of book or ebook bundle includes a free bonus Celtic harp music track to help bring you into the enchanted forest!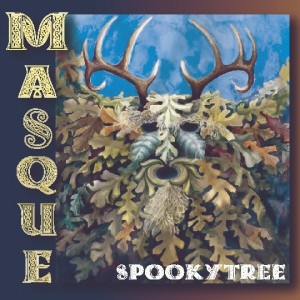 Masque   ~  fun Celtic harp music by Spookytree   (Deb Knodel and Jane Valencia)
This CD has been a favorite since its first release in 1991! Innovative arrangements, cheerful and relaxing harp music that's easy for all to enjoy.  Come over to our Forest Halls store to listen to the CD for free!
Masque by Spookytree – Digital Download for $8 or Compact Disc+Digital Download for $15
Find out about and listen to more CDs and Digital Albums from Forest Halls.