Shell here, with some of Jane's sketches.
Here is a possible new beginning to my story: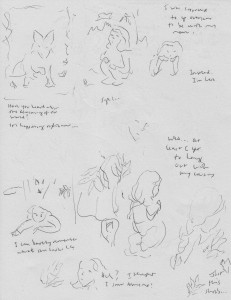 And here is a plot highlight for the upcoming chapter, "Island At The Top Of The World":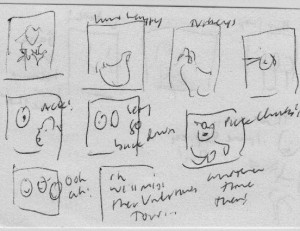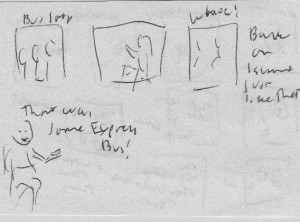 If I didn't know my own story, I'd really wonder what this was all about!
I guess this is the creative process in action ….
'Til next time!