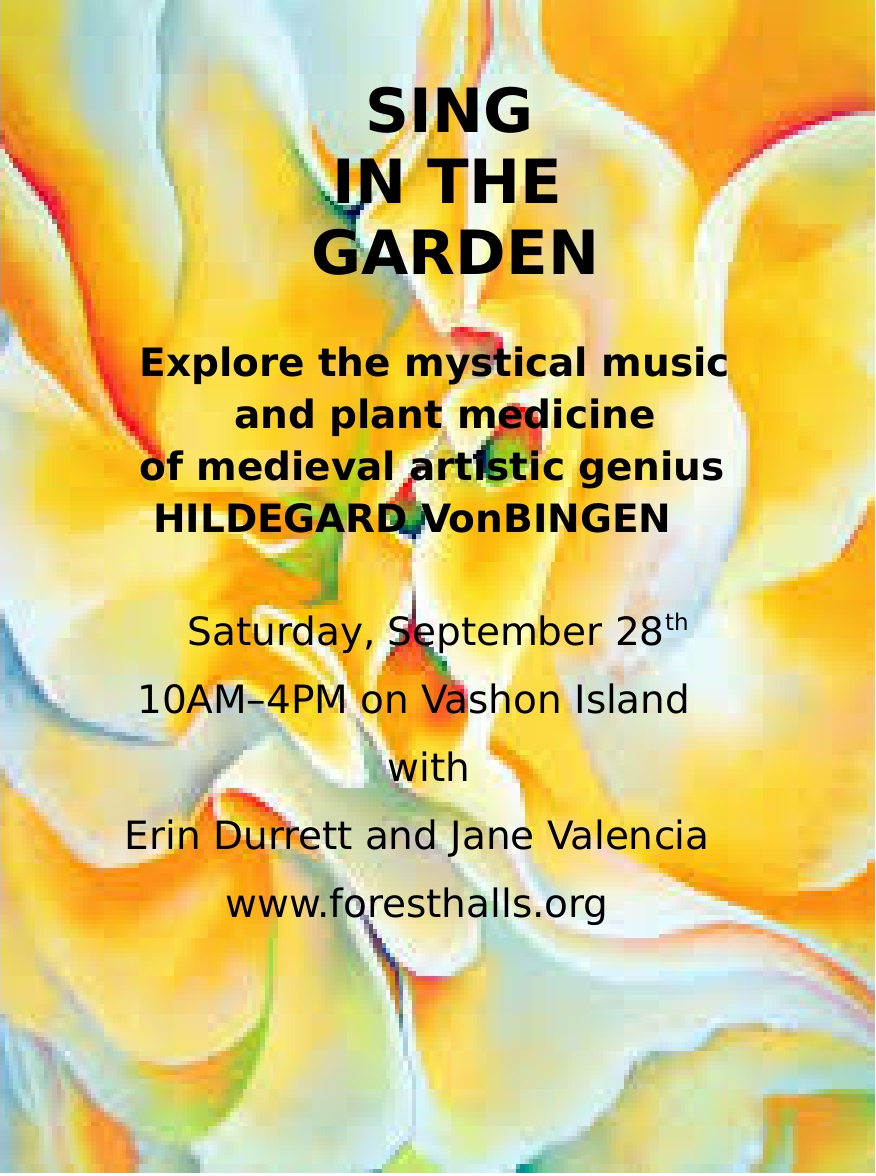 Hello, I'm Jane Valencia ~ harper, storyteller, illustrator, herbalist and healing artist. As a child I wished that magic was real.
I longed to be magical — to make friends with the birds, stones, and trees, to follow the deer into mythic forests,  to make enchanted potions with plants, to speak secret words that opened doorways to realms that existed right beside our own.
In my search for such a  life, I've found that, yes,  magic is alive and well in our world, and that it can touch our hearts, and transform our lives.  Storytelling, music, and herbal healing ways are all pathways to this kind of wonder and grace– each leading to an experience of ourselves as a member of  a world that is kind, wise, welcoming, miraculous, and so much fun.


Harp, Story, Art, Herbal Learning, and Nature Healing Ways
Step into Forest Halls. Which path calls to you?
Storytelling – I tell stories accompanied by harp, and perform at events in schools, libraries, and other locations. I also teach harp and storytelling if you want to learn!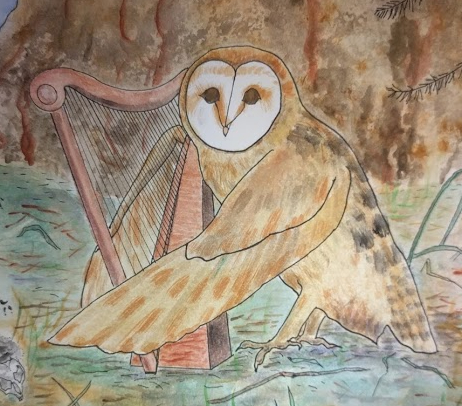 Harp Playing — The harp is a musical instrument with a beautiful voice and a mythical history. I offer harp lessons and can help you develop an enjoyable, relaxed playing style that allows you to express the music you love.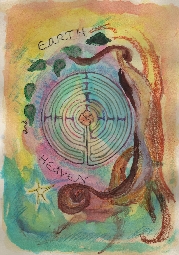 Nature Healing Ways – Learn about the ancient art of herbalism, and discover the gifts plants have to offer.  In our Western herbal tradition, medieval and folk medicine ways can help us work with plants more effectively, and discover more about ourselves and our rootedness in the generosity of the earth.
Healing Sessions and Ancestral Wisdom Ways – Visit Jane's healing arts website for details.
Books, CDs, and Illustration
You can see some samples of my illustrations on this page and throughout this website. Cards and prints will be available soon. You can find out about my children's fantasy novel here and listen to my CDs (entirely for free!) here.
Want to learn more?
You can visit my blog here. I also write a free ezine, Acorn To Oak.