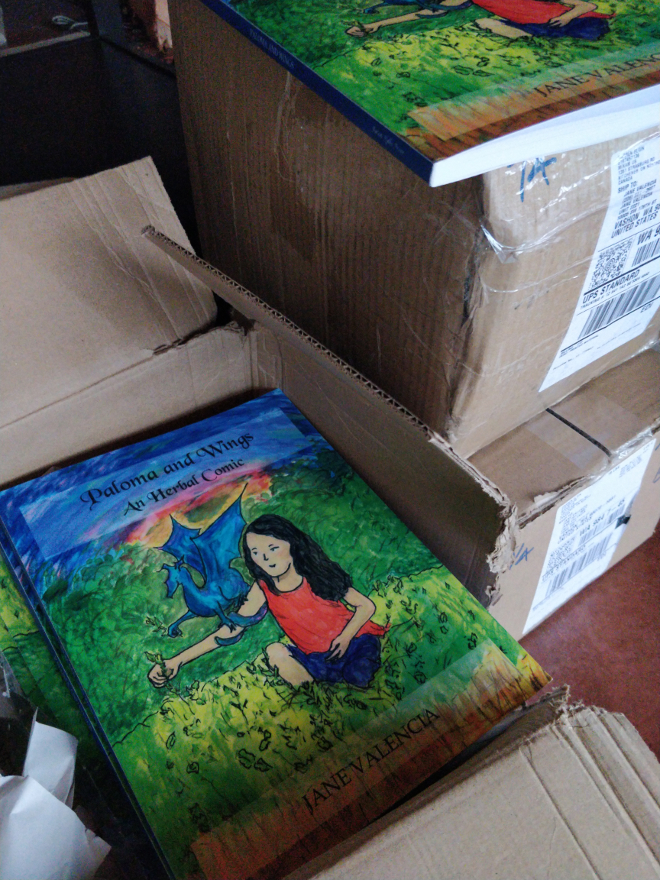 Dear Friends,
I'm excited to announce that my new book, Paloma and Wings: An Herbal Comic — ten years in the making — is finally in print and available for purchase.
Here's what the book is about:
"Paloma loves plants and herbal medicine making. Wings is a small dragon who follows Paloma on her herbal adventures. Enter the enchanted world of plants and discover their special relationship with us! A mix of comics and prose, this fun and informative book is for kids and kids at heart."
I'm honored that these herbalists — from whom I've learned so much, and who I greatly admire and adore — have the following to say about it:
"Written and illustrated with children in mind, this thoroughly original and delightful book contains a wealth of information about plants, healing and nature. In a joyous and light manner Paloma and Wings guide children on a journey into the plant world with instructions on how to gather and harvest plants, make simple herbal recipes and remedies, and, perhaps most importantly, how to develop lasting relationships with plants and the natural world."
—ROSEMARY GLADSTAR, Herbalist and Author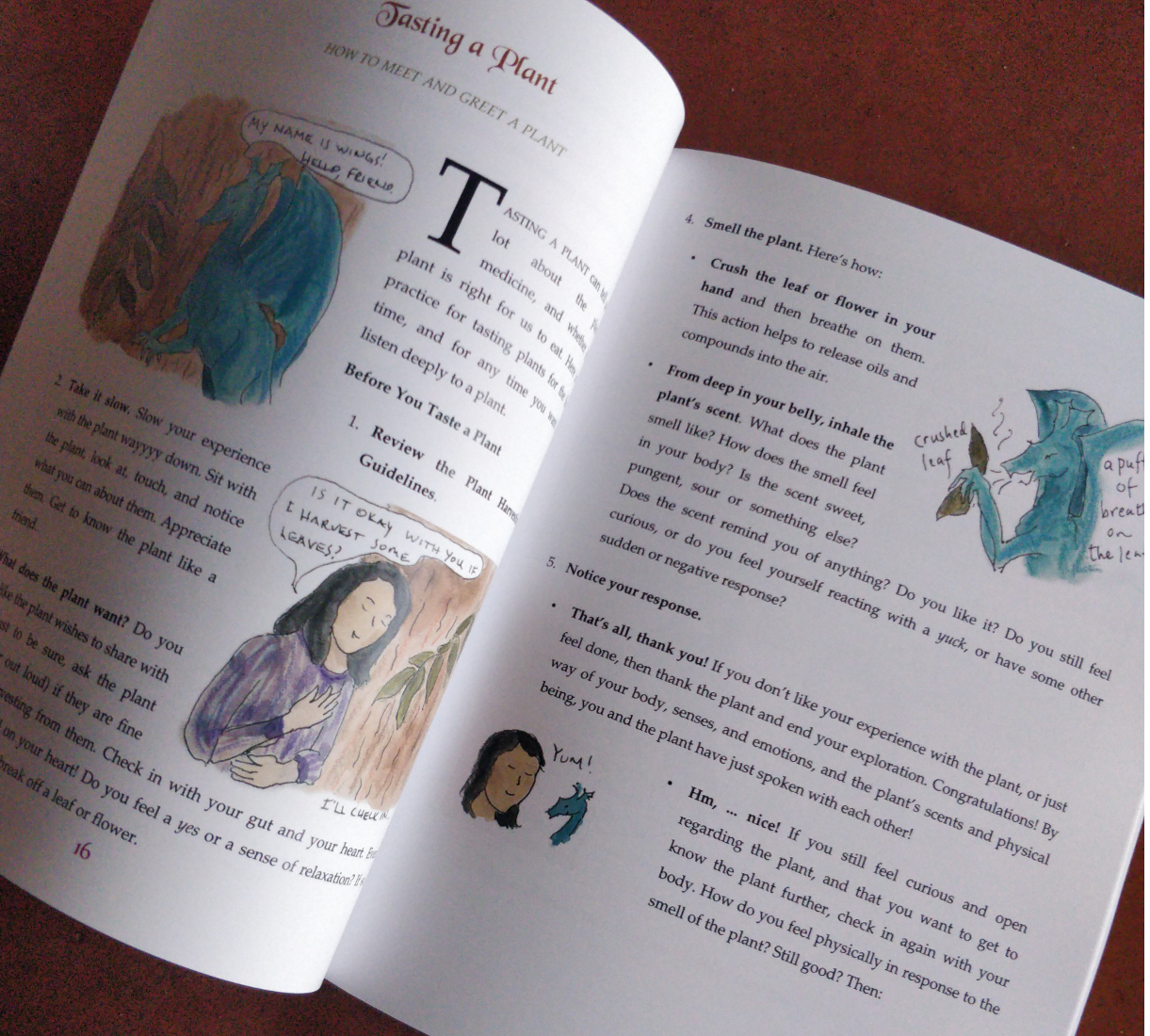 "Paloma and Wings: An Herbal Comic is a wonderful contribution to the herbal genre for children! Part comic book, part recipe book, and part herbal, this whimsical tome teaches children the wonders and usefulness of herbs through stories, songs, and down-to-earth facts. From how to help friends and family when they are sick to how to handle an insect sting, Paloma and Wings will empower children to help themselves and others with the natural healing power of the plants."
—KRISTINE BROWN, RH (AHG), Author and Illustrator of Herbal Roots zine LLC herbalrootszine.org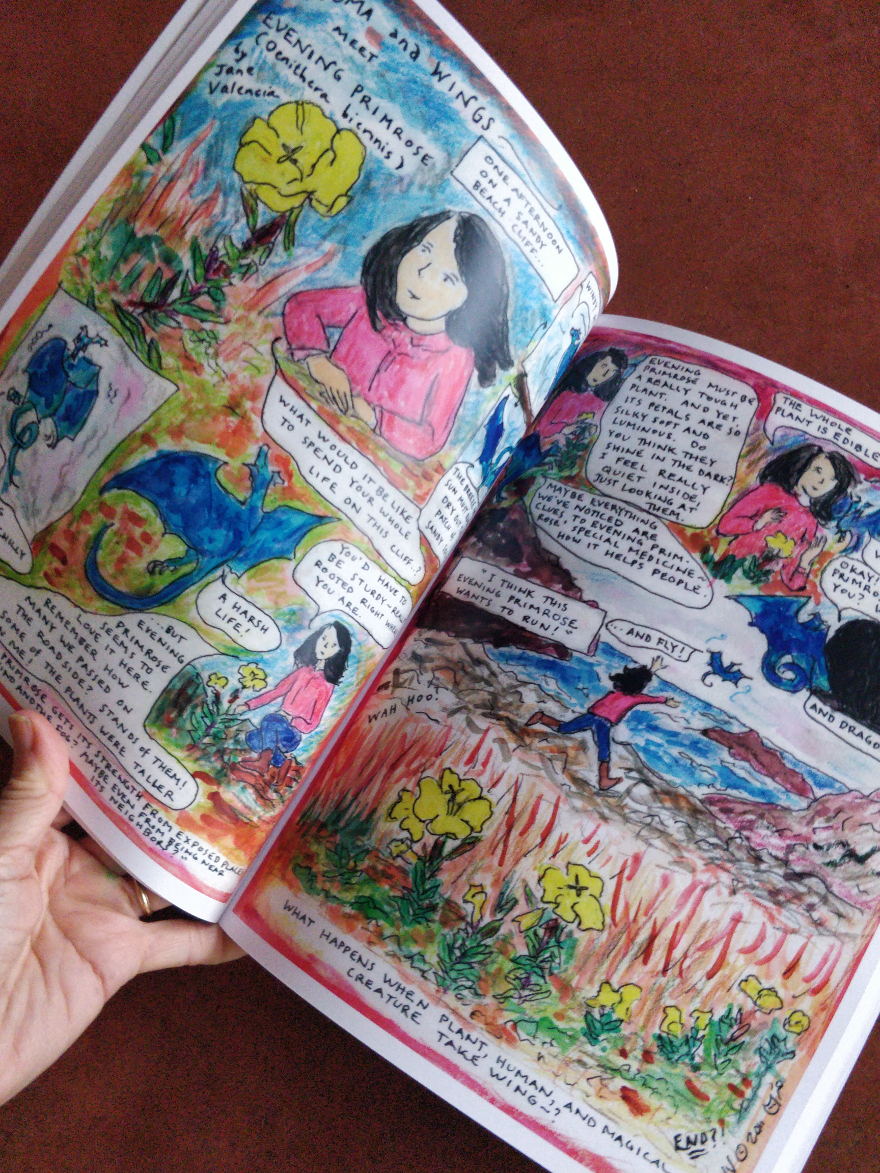 "An enchanting, conscientious and deeply charming guide to the earth's natural medicines and the wonder of the animate world. A delightful and intelligent read for the herbally curious child and those who are still young at heart."
—ASIA SULER, Founder of One Willow Apothecaries and Author of Mirrors in the Earth: Reflections on Self Healing from the Living World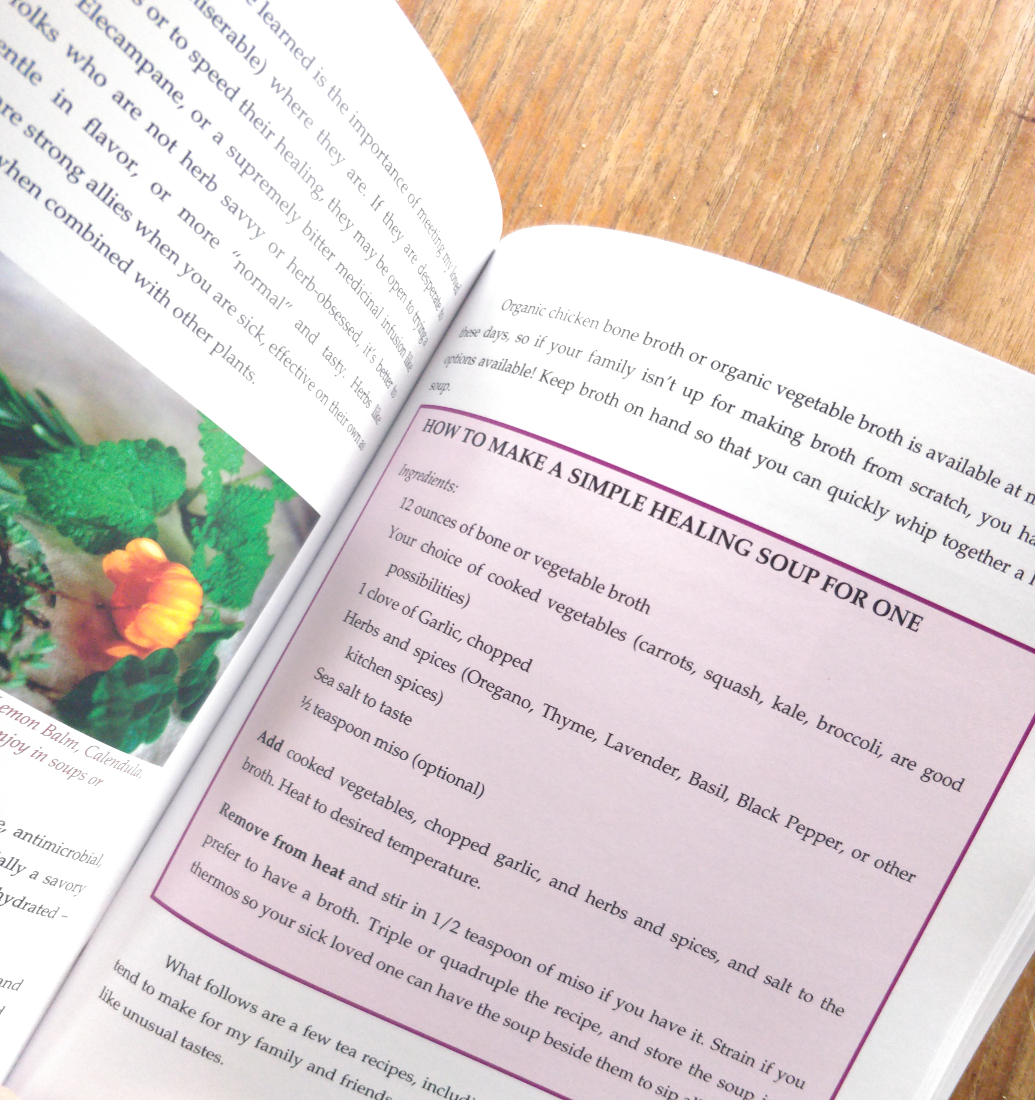 Full color, 120 pages long, perfect bound 8″x10.5″ book – $24
For December only you can add a copy of Wintergift CD by Debra Knodel and myself at a discounted price of $8 to your order of the book (more details about the CD below).
Purchase Your Book (or Book+CD)
Purchase Paloma and Wings Book $24 and (optional) Wintergift CD $8 -for shipping in the U. S.
Purchase Paloma and Wings Book $24 and (optional) Wintergift CD $8 – local pick up
If you wish your book signed , please indicate when you pay or leave a message with me here.  If you have any questions, contact me as well.
Note: To those of you living outside the U. S.
I haven't been able to figure out yet what to charge for mailing outside of the US. However, if you're interested in purchasing a book, please contact me and give me some of your shipping information (town/city, country, zip code). I'll figure out what shipping costs would be and let you know.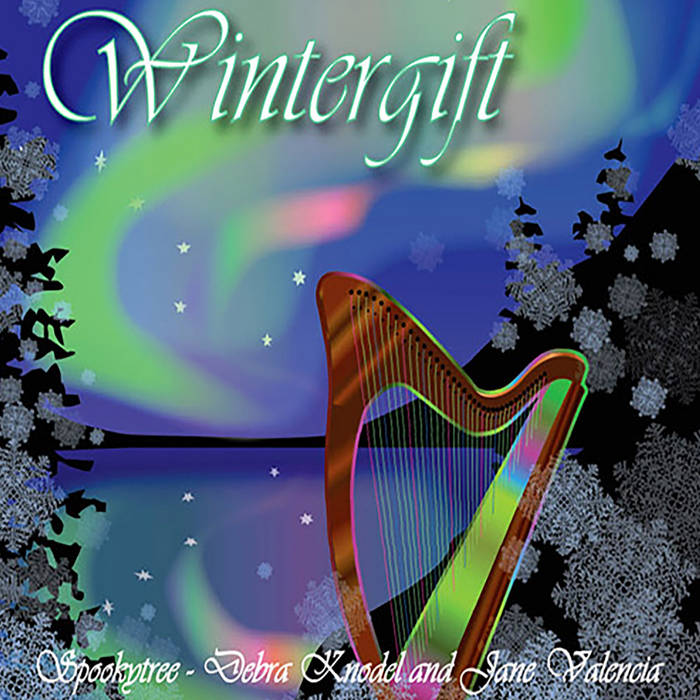 WINTERGIFT by Spookytree (Deb Knodel & Jane Valencia ) is a celebration of the beauty, magic, and mystery of winter, with some sweet surprises of who and what you might discover in a snowy landscape or by the hearth fire. This album is a compilation of our most beloved winter season tracks from across our albums, plus five brand new never-before-heard tracks. Cozy up by a warm fire, and enjoy a musical wander into enchantment!
Over an hour's worth of music. You can preview the music here, but please come back to this page to make your purchase and get your discount.