Meet 12th century German abbess, composer, physician, author, visionary, and saint,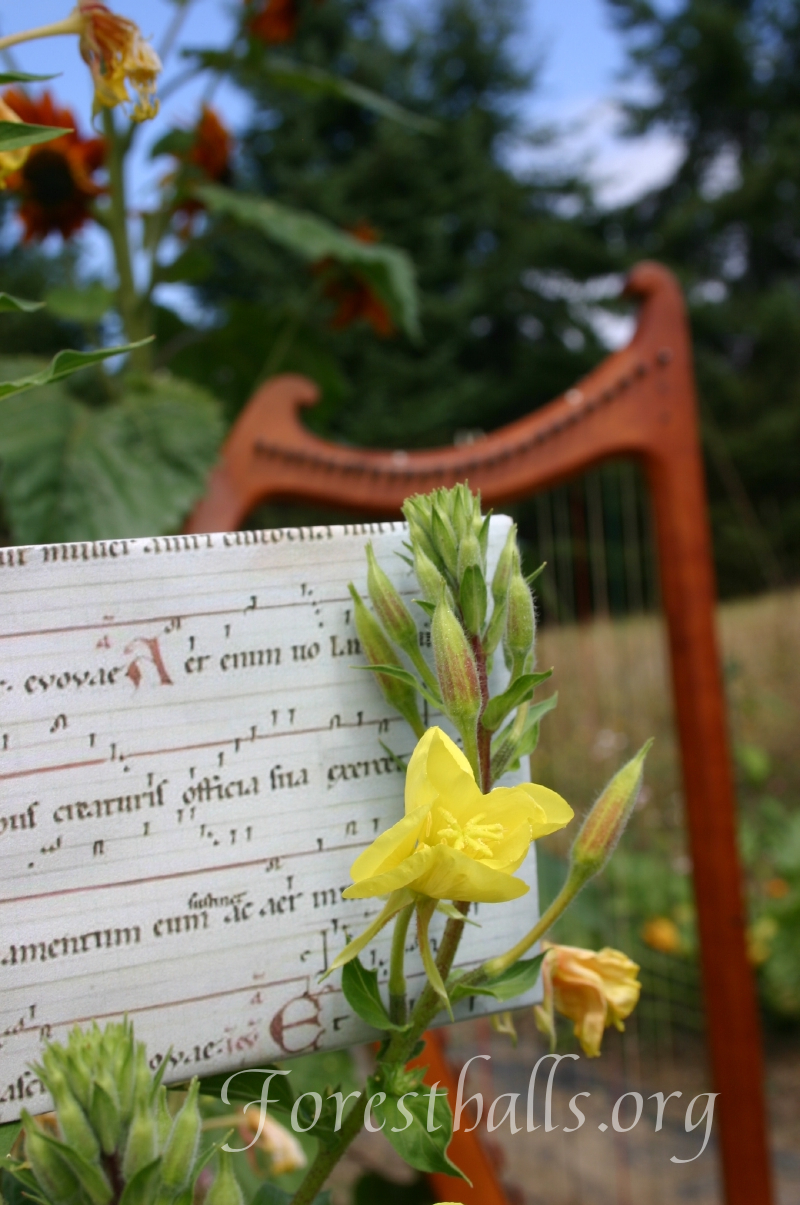 by way of her mystical chant.
Concert: Sunday, October 6, 3pm.

Location: Church of the Holy Spirit, 15420 Vashon Highway SW, Vashon WA. Across from VCC.
Immerse your spirit in this one-of-kind meditative musical experience in which Hildegard's heavenly chant expresses the spiritual illumination of the elements and heaven within earth. This concert brings together a talented group of singers and harpists from the island, as well as internationally-known harpist and special guest Christina Tourin, founder and director of the International Harp Therapy Program to perform the music of Hildegard.
Voices: Erin Durrett, Fiore Grey, Barb Adams, & Amy Cole
Harpists: Christina Tourin, Deb Knodel, & Jane Valencia
Suggested donation: $15. No one turned away for lack of funds.
Find out about the Hildegard Music and Plant Medicine workshop.