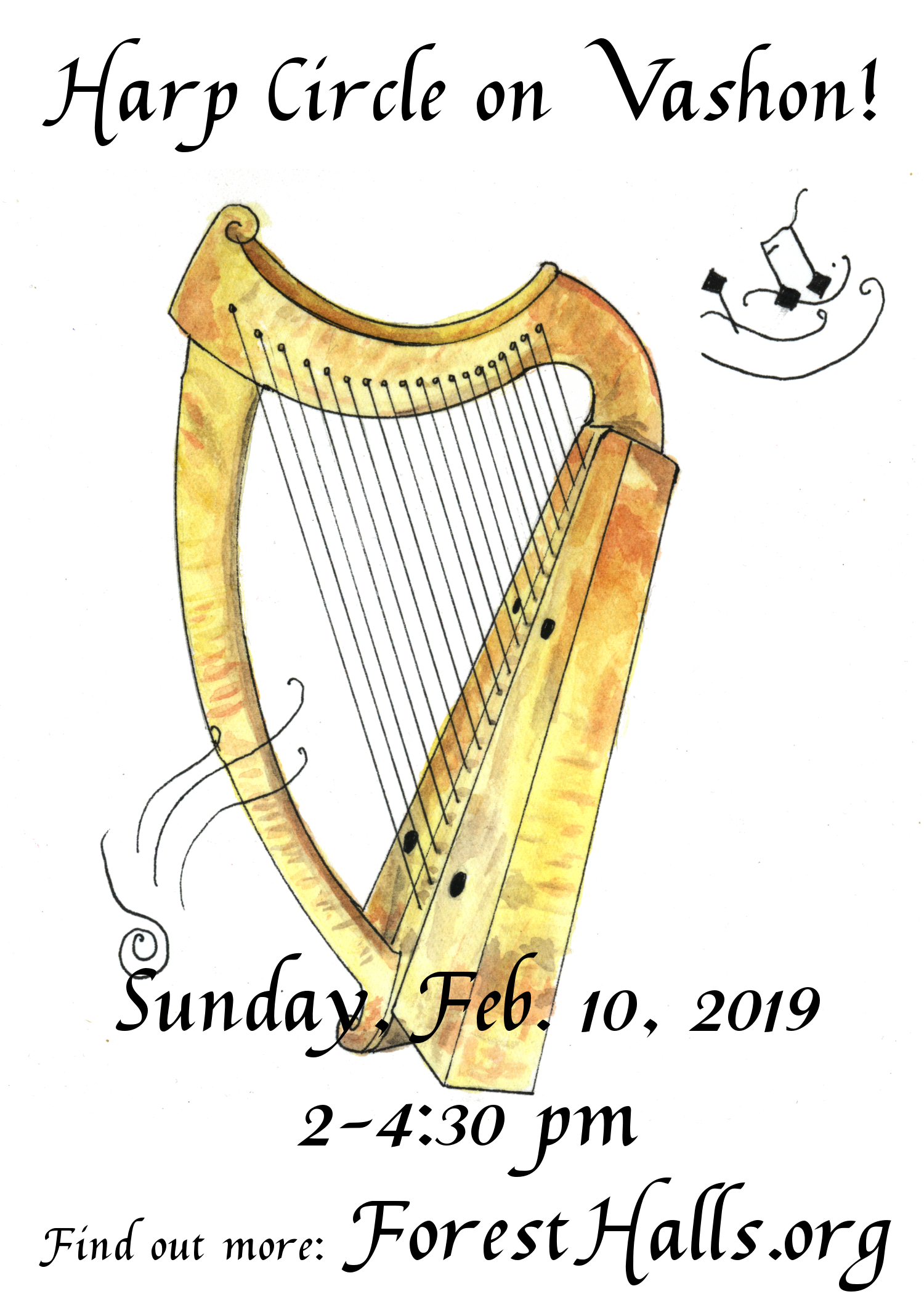 What: Harp Circle on Vashon!
When: Sunday, Feb. 10, 2-4:30
Location: Home of Jane Valencia
Contact Jane here for location and to RSVP
Please bring: your harp (if you have one), snack or beverage to share (or feel free to just come!)
If you wish: you're welcome to bring another instrument or a tune to share
Who:
All harp players of any kind of harp (including lyres), all levels including absolute beginners
Folk who are harp-curious
Folk who have a harp but haven't played in awhile, even years (or decades!)
Musicians who love playing music with harp players
You love the harp and are happy just to listen to it
…. You are all welcome to this gathering!
The intention of this gathering is to share our love of the harp, or curiosity and interest about this beautiful instrument, to meet and to support each other wherever we are in our harp journey or in how we happen to be with the harp that day!
What we'll do:
We'll meet each other and the harps. I (Jane) will lead some group harp playing, designed for everyone present to be able to participate in the music-making. Even if you've never played the harp, you'll be able to play! We'll use the harp in a variety of ways in our music making. We will also have a "works-in-progress" time, where all are invited to share a tune they are working on and be fully supported in their playing. If you want to bring a tune, song, or poem to share that we might play with as a group, please do. I love to improvise ways a whole group can musically adventure together. If you want to lead a group music offering yourself, you are welcome to do so!
You love the harp but have no wish to play? You're welcome to listen and enjoy!
Any questions? Please contact me. Feel free to share this information with others who might be interested!
Yours with harp and song,
Jane