Note: Forest Halls is hosting a Giveaway! Find out here how to enter to win a free family ticket to the Coyote Tales storytelling festival OR  a copy of my book.

A great part of what makes us human is that we tell stories. In families, with friends, and in gatherings of all kinds, we tell about our day, exchange news, share ideas, give advice sourced from our own stories or from those from others.
I'd go so far as to say that it's essential for each one of us to tell stories–to express our experiences and to have them witnessed, responded to, and good questions asked of us. In this way, an attentive listener can tease insights and perceptions out of us. Things we didn't even know we'd noticed may spring to mind. We find ourselves putting thoughts together in new ways, or discovering what's true for us within that which we find ourselves speaking.
We all need to tell our stories, and we all need to listen to stories: in our families, with the children in our life, with folks who seem isolated,lonely, or have a hard time expressing themselves.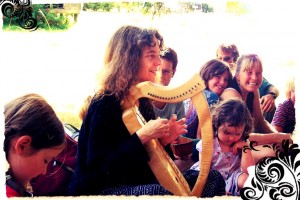 To listen to a story takes no more or less than a compassionate heart, a sense of curiosity, and attentiveness. It may not be easy sometimes, but try to listen to a story with openness rather than agenda (i.e, that of you wanting to 'change the story' in some way, such as want to change the teller's mind about what they're saying). Maybe you think or 'know' that they are 'wrong', but, unless you've heard the story pretty much the same way before, it's often worth listening as if you really don't know how the story will unfold (you probably, in some significant way, don't).
Be curious about the terrain from which the teller is speaking. Ask a thoughtful question or two from the heart, to try to see and feel further into their landscape, through their eyes, and more deeply into their thoughts and feelings. Do this especially with your children or any child in your life. Do this with elders. Really, do this with anyone.
As a Story People in these times, we certainly do share stories of our lives and each other to one another, but it can be all too rare to hear some of the other kinds of story: the epic tales, the funny tales, the fairy tales or whatever tales that are spoken aloud and draw you into the world of myth and legend, even when the setting is of here and now.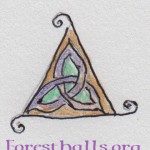 I'm now talking of course of storytelling in the way we most often think of the word. A teller offering stories, and a people listening and being enfolded into the worlds of those stories. What we may forget is that culture thrives on stories of this nature. The stories are like nourishing tonics in support of the good health of a culture.
And while it is wonderful (absolutely!) to read stories, a special power and connection takes place when you experience a storyteller who can bring you–and everyone else in the room–into the tale. Much wisdom is exchanged beneath the words, in gesture, in eyes meeting, in facial expressions–in the sharing of the field of that story, in its dual place in both time and space and in timelessness.
As a storyteller myself, I have much to say on this subject, especially in relation to how story can nurture the inner spark of each child, each one of us really, and how story nourishes magic in our culture. You might want to read my recent blog post Magical Doors, about reading aloud to children (even to your teens if you can!). In that post, I speak a little more about the shared landscape that opens when families (and communities, I might add) enjoy stories or books together. In any case, rest assured that I'll return to that topic often in future posts!
How do you share story with your family? Please post a comment here. If you are entering the Giveaway, your comment here will count as the entry on sharing story with family (the first entry listed). Just post a comment in the Giveaway that that you've shared here.
I look forward to hearing from you!