Our projects and art have minds of their own. I'm sure you've had that experience. Right now I'm preparing for our island's biggest festival of the year, creating art and finishing a book (the long awaited Paloma and Wings in soft- and hardcover!).
Anyway, I'm definitely feeling like my art projects are clamoring for time, love, attention. And I want to give it to them! I feel like I'm being hustled and bustled by a flock of hungry hens ….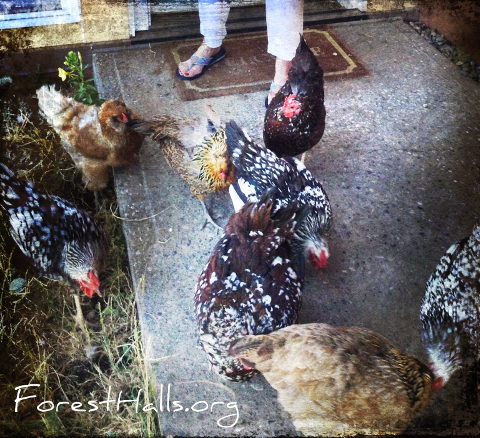 In any case, enjoy the latest FoxTales. And please share a story or two about how your projects have come to life!