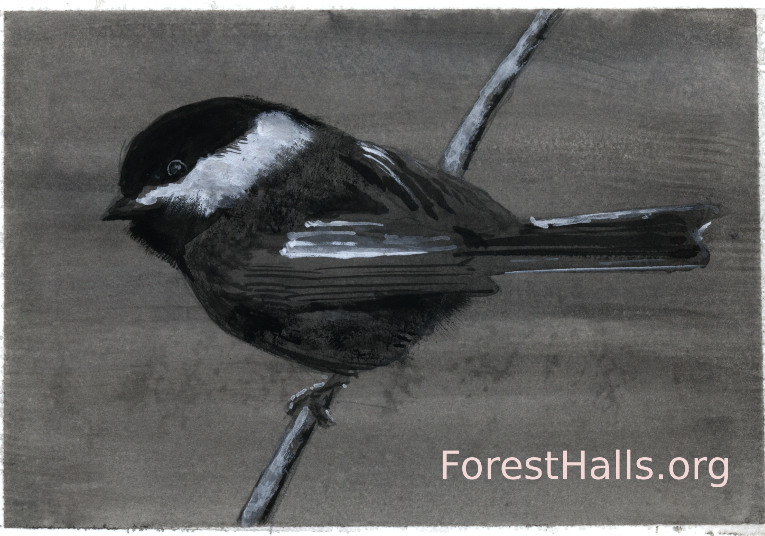 Greetings to you, at the New Moon – we are well into spring!
It seems strange to me to be posting black-and-white art when the world has become so bright and colorful. Each day seems to bring a new breath of color into the world. Last week was the yellow-green of Big Leaf Maple in flower, and the bright sunshine face of Dandelion. This week Wild Cherry is in full white puffy blossom attire, and the Italian Plums are beginning to wake into white blossom as well.
My Illustration class resumes next week. I've been working in black-and-white since September, my watercolors and colored-pencils — favored medium for more than a decade — set aside so I can just focus on the kind of work we're doing in the class (no color until you really can handle pen & ink, and black-and-white gouache). With all the color of spring, I'm starting to yearn to return to my style of art. But, as with spring, so much is in flower. I don't really have time to do much beyond the parade of commitments I have in motion, tending to the outcry of new leaves and flowers, and the harvest that's demanded — now.
What's full on for you this spring? What are you having to set aside, to come into right timing in some other season? Drop me a note about it — or them — below.