The Seattle Storytellers Guild presents: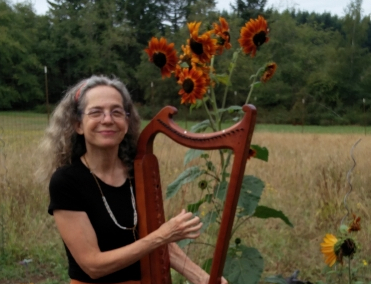 When Harpers Once in Wooden Halls: Celtic tales, poetry, folklore, music and song for the dark of the year
Followed by more Music, Songs and Poetry presented by Puget Sound Welsh Association
Saturday, October 5th, 2019 7:00 PM
At the Shoreline Unitarian Universalist Church,
14724 1st Ave NE, Shoreline
Bardic harper and storyteller Jane Valencia will present tales of transformation for the dark of the year interwoven with early Welsh poetry, threads of medieval Welsh language, tree and herbal lore, music, and other Celtic magic.
A lover of Celtic tale and lore since she was a child, Jane took up the harp after studying medieval Welsh bardic poetry, language, and literature (including the Mabinogion) at UC Berkeley and at the University College of Wales, Aberystwyth. With harp and storytelling, Jane has found that she can weave everything she loves into bardic performance, including folklore, song, poetry, art, and the beauty and wonder of nature.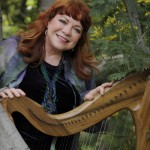 Jane's harp duo partner, Deb Knodel will join Jane in this performance. As the harp duo Spookytree, Deb and Jane have performed together since 1990, have three recordings, and have offered bardic storytelling since 1994. Their music is described as "intelligent, playful" and "pure magic."
Members of the Puget Sound Welsh Association in the second half of the program will bring even more Welsh music, songs and poetry. They are partnering with the Seattle Storytellers Guild in this program – which is a prelude to an Epic Telling of the Welsh Mabinogion to be presented by the Seattle Storytellers Guild this coming May.
Refreshments provided!
Admission: $10 Guild and Welsh association members – $15 non-members of the Guild
Info: seattlestorytellers.org or Contact Barry at eldrbarry@gmail.com
This Event will be preceded Saturday Afternoon, October 5th with:
A Taste of Storytelling Workshop
at the Haller Lake United Methodist Church, 13055 1st Ave NE, Seattle — 1-4 pm
Explore your curiosity about Storytelling while learning to tell a tale without memorization
– a sample of Susy Irwin's North Seattle College Storytelling Class.
$20 Guild and Welsh Members $25 Non-members