Dear Listeners of Forest Halls Celtic,
Due to a variety of factors, I won't be airing a new program today. Instead, in honor of the rains and the supposed storm that was going to cause so much mayhem and upheaval, and which is definitely dumping a lot of water onto our little corner of the world, I am re-airing one of my favorite episodes. Please enjoy Show 11, "Selkie."
Please join me live on the 5th Sunday, October 30 – 12noon-1PM PST a special show in honor of the Celtic festival of Samhain and Halloween!
~
The legends of the Selkie – remarkable people who are seals in the sea and humans on land – are haunting, often sad, and strangely compelling. Today we take a deep dive into the music and magic of the Selkie with tales and songs arising from the coasts and islands of Scotland and Ireland, and the Orkney and Shetland Islands, as well as some contemporary expressions.
12:00: Spookytree – Lochaber No More
12:02: Carolyn Allan, Jenny Keldie, Phil Cunningham – The Great Selkie of Sule Skerry
12:05: Kim Robertson – The Selkie
12:08: Heather Dale – The Maiden and the Selkie
12:16: Jean Redpath – The Song Of The Seals
12:20: Patrick Ball – The Seal
12:23: Mason Daring and the Secret of Roan Inish – The Roan Inish Theme
12:25: Mason Daring and the Secret of Roan Inish – Fiona Explores
12:30: Seamus Byrne – Ocean Surf
12:37: Anne Roos – The Mermaid's Tears
12:43: Mary McLaughlin – Sealwoman-Yundah
12:47: Knodel and Valencia – The Fisherman's Song for Attracting Seals
12:55: Tori Amos – Selkie
Listen to the latest episode on demand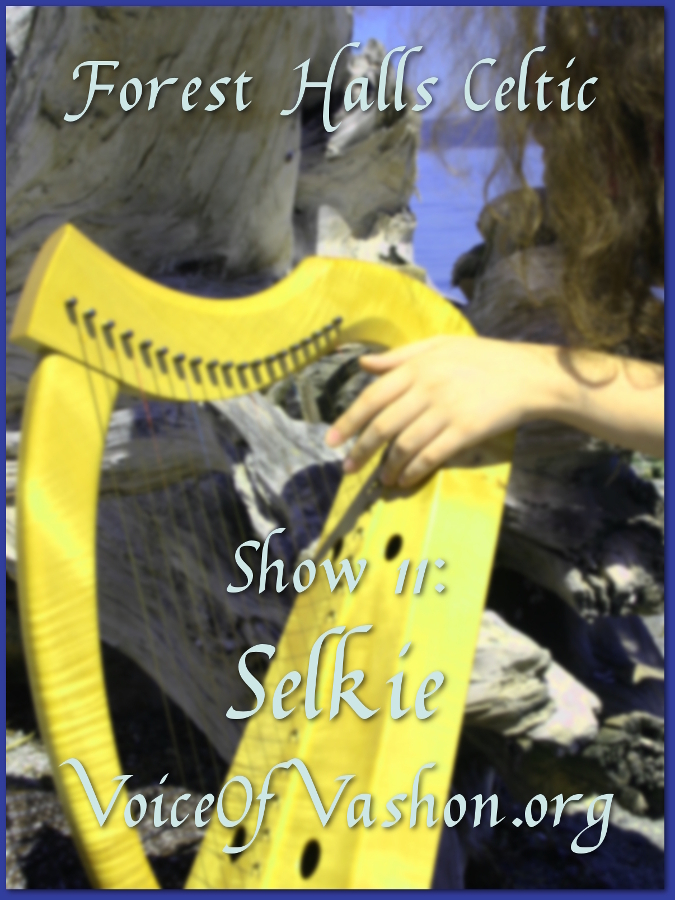 Program notes coming soon!